Patrick Andrews
1936-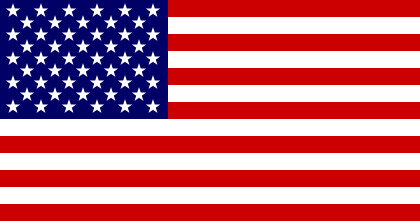 Pseudonyms: Cliff Garnett (house name) and John Lansing (house name)
Patrick E. Andrews was born in Oklahoma. He currently lives in Colorado with his wife. He is an author and ex-paratrooper having served in the 82nd Airborne Division in the active army and the 12th Special Forces Group in the army reserves. After leaving the army, he started to write. He also writes western novels. His novels feature:
1. 'Dan Track', an American military intelligence agent (a character created by Jerry Ahern).
2. 'The Black Eagles', a CIA backed commando unit during the Vietnam War (a series created by William Fieldhouse, under the house name 'John Lansing').
3. 'The Unit', a top secret military unit (novelization of the television series).
Titles and year of publication:
| | |
| --- | --- |
| 'Dan Track' Novels | |
| 1) The Ghost Dancers | 1986 |
| 2) Drug Runner | 1986 |
| 3) Amazon Gold | 1986 |
| 'The Black Eagles' Novels (as John Lansing) | |
| 1) Mekong Massacre | 1983 |
| 2) Nightmare in Laos | 1984 |
| 3) Pungi Patrol | 1984 |
| 4) Saigon Slaughter | 1984 |
| 5) Beyond the DMZ | 1985 |
| 6) Boocoo Death | 1985 |
| 7) Bad Scene at Bong Son | 1986 |
| 8) Cambodia Kill-Zone | 1986 |
| 9) Duel on the Song Cai | 1987 |
| 10) Lord of Laos | 1987 |
| 11) Encore at Dien Bien Phu | 1987 |
| 12) Firestorm at Dong Nam | 1988 |
| 13) Ho's Hellhounds | 1988 |
| 14) Monsoon Hellhole | 1988 |
| 15) Mau Len Death Zone | 1988 |
| 16) Durong Warriors | 1989 |
| 17) Hoa Tien Killers | 1989 |
| 18) Bo-Binh Commandos | 1990 |
| 19) Nguy-Hiem War Zone | 1990 |
| 'The Unit' Novels | |
| 1) The Unit: Seek and Destroy | 2008 |
| 2) The Unit: Lock and Load | 2009 |
| Other Novels | |
| 1) Talon Force: Sky Fire (as Cliff Garnett) | 2000 |
| 2) Death Begins (with Rosemary Dew) (e-book) | 2010 |
Back