Jon Land
1960-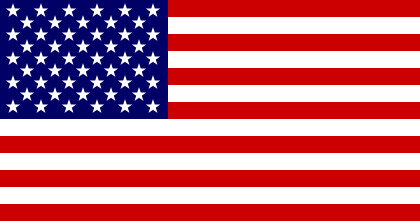 Jon Land is a screenwriter and novelist. He lives in Providence, Rhode Island. He is the creator of:
1. 'Ben Kamal and Danielle Barnea', a Palestinian police detective and a chief inspector of the Israel National Police.
2. 'Blaine McCracken', an ex-CIA agent.
3. 'Caitlin Strong', a Texas Ranger.
Land also wrote five novels in the 'Murder, She Wrote' series started by Donald Bain. Terrie Farley Moran will continue the series. Visit also this site.
Titles and year of publication:
| | |
| --- | --- |
| 'Ben Kamal and Danielle Barnea' Novels | |
| 1) The Walls of Jericho | 1997 |
| 2) The Pillars of Solomon | 1999 |
| 3) A Walk in the Darkness | 2000 |
| 4) Keepers of the Gate | 2001 |
| 5) Blood Diamonds | 2002 |
| 6) The Blue Widows | 2003 |
| 7) The Last Prophecy | 2004 |
| 'Blaine McCracken' Novels | |
| 1) The Omega Command | 1986 |
| 2) The Alpha Deception | 1987 |
| 3) The Gamma Option | 1989 |
| 4) The Omicron Legion | 1991 |
| 5) The Vengeance of the Tau | 1993 |
| 6) Day of the Delphi | 1993 |
| 7) Kingdom of the Seven | 1994 |
| 8) The Fires of Midnight | 1995 |
| 9) Dead Simple | 1998 |
| 10) Pandora's Temple | 2012 |
| 11) The Tenth Circle | 2013 |
| 'Caitlin Strong' Novels | |
| 1) Strong Enough to Die | 2009 |
| 2) Strong Justice | 2010 |
| 3) Strong at the Break | 2011 |
| 4) Strong Vengeance | 2012 |
| 5) Strong Rain Falling | 2013 |
| 6) Strong Darkness | 2014 |
| 7) Strong Light of Day | 2015 |
| 8) Strong Cold Dead | 2016 |
| 9) Strong to the Bone | 2017 |
| 10) Strong As Steel | 2019 |
| 11) Strong from the Heart | 2020 |
| 'Murder, She Wrote' Novels | |
| 1) Manuscript for Murder | 2018 |
| 2) Murder in Red | 2019 |
| 3) A Time for Murder | 2019 |
| 4) The Murder of Twelve | 2020 |
| 5) Murder in Season | 2020 |
| Other Novels | |
| 1) The Doomsday Spiral | 1983 |
| 2) The Lucifer Directive | 1984 |
| 3) Vortex | 1984 |
| 4) Labyrinth | 1985 |
| 5) The Council of Ten | 1987 |
| 6) The Eighth Trumpet | 1989 |
| 7) The Valhalla Testament | 1990 |
| 8) The Ninth Dominion | 1992 |
| 9) Hope Mountain | 1998 |
| 10) Dolphin Key | 1999 |
| 11) The Seven Sins | 2008 |
| 12) Black Scorpion: The Tyrant Reborn | 2015 |
| 13) Dark Light: Dawn | 2017 |
| 14) The Rising (with Heather Graham) | 2017 |
| 15) Margaret Truman's Murder on the Metro | 2021 |
Back