Jon Land
1960-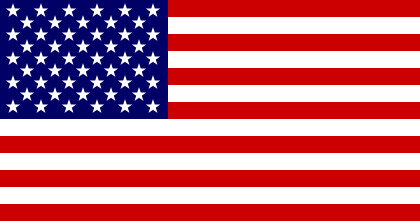 Jon Land is a screenwriter and novelist. He lives in Providence, Rhode Island. He is the creator of:
1. 'Ben Kamal and Danielle Barnea', a Palestinian police detective and a chief inspector of the Israel National Police.
2. 'Blaine McCracken', an ex-CIA agent.
3. 'Caitlin Strong', a Texas Ranger.
Land is also continuing the 'Murder She Wrote' series started by Donald Bain. Visit also this site.
Titles and year of publication:
| | |
| --- | --- |
| 'Ben Kamal and Danielle Barnea' Novels | |
| 1) The Walls of Jericho | 1997 |
| 2) The Pillars of Solomon | 1999 |
| 3) A Walk in the Darkness | 2000 |
| 4) Keepers of the Gate | 2001 |
| 5) Blood Diamonds | 2002 |
| 6) The Blue Widows | 2003 |
| 7) The Last Prophecy | 2004 |
| 'Blaine McCracken' Novels | |
| 1) The Omega Command | 1986 |
| 2) The Alpha Deception | 1987 |
| 3) The Gamma Option | 1989 |
| 4) The Omicron Legion | 1991 |
| 5) The Vengeance of the Tau | 1993 |
| 6) Day of the Delphi | 1993 |
| 7) Kingdom of the Seven | 1994 |
| 8) The Fires of Midnight | 1995 |
| 9) Dead Simple | 1998 |
| 10) Pandora's Temple | 2012 |
| 11) The Tenth Circle | 2013 |
| 'Caitlin Strong' Novels | |
| 1) Strong Enough to Die | 2009 |
| 2) Strong Justice | 2010 |
| 3) Strong at the Break | 2011 |
| 4) Strong Vengeance | 2012 |
| 5) Strong Rain Falling | 2013 |
| 6) Strong Darkness | 2014 |
| 7) Strong Light of Day | 2015 |
| 8) Strong Cold Dead | 2016 |
| 9) Strong to the Bone | 2017 |
| 10) Strong As Steel | 2019 |
| 11) Strong from the Heart | 2020 |
| 'Murder She Wrote' Novels | |
| 1) Manuscript for Murder | 2018 |
| 2) Murder in Red | 2019 |
| 3) A Time for Murder | 2019 |
| 4) The Murder of Twelve | 2020 |
| 5) Murder in Season | Due November 2020 |
| Other Novels | |
| 1) The Doomsday Spiral | 1983 |
| 2) The Lucifer Directive | 1984 |
| 3) Vortex | 1984 |
| 4) Labyrinth | 1985 |
| 5) The Council of Ten | 1987 |
| 6) The Eighth Trumpet | 1989 |
| 7) The Valhalla Testament | 1990 |
| 8) The Ninth Dominion | 1992 |
| 9) Hope Mountain | 1998 |
| 10) Dolphin Key | 1999 |
| 11) The Seven Sins | 2008 |
| 12) Black Scorpion: The Tyrant Reborn | 2015 |
| 13) Dark Light: Dawn | 2017 |
| 14) The Rising (with Heather Graham) | 2017 |
| 15) Margaret Truman's Murder on the Metro | Due February 2021 |
Back