Eric Van Lustbader
1946-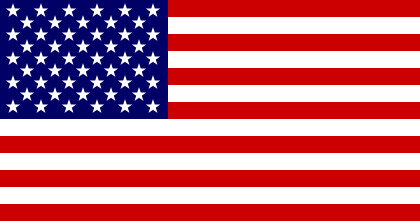 Eric Van Lustbader was born and raised in Greenwich Village. He is a graduate of Columbia College, with a degree in Sociology. He also writes fantasy novels and continues the Jason Bourne novels where Robert Ludlum left off in The Bourne Ultimatum. He is the creator of:
1. 'Nicholas Linnear', a Ninja.
2. 'China Maroc', a top agent for a secret government agency.
3. 'Jack McClure', Special Advisor to the new President of the United States.
Visit also this site.
Titles and year of publication:
| | |
| --- | --- |
| 'Nicholas Linnear' Novels | |
| 1) The Ninja | 1980 |
| 2) The Miko | 1984 |
| 3) White Ninja | 1990 |
| 4) The Kaisho | 1993 |
| 5) Floating City | 1994 |
| 6) Second Skin | 1995 |
| 7) The Death and Life of Nicholas Linnear (e-story) | 2014 |
| 8) The Oligarch's Daughter (e-story) | 2016 |
| 'China Maroc' Novels | |
| 1) Jian | 1985 |
| 2) Shan | 1986 |
| 'Jack McClure' Novels | |
| 1) First Daughter | 2008 |
| 2) Last Snow | 2010 |
| 3) Blood Trust | 2011 |
| 4) Father Night | 2012 |
| 5) Beloved Enemy | 2013 |
| 'Jason Bourne' Novels | |
| 1) The Bourne Legacy | 2004 |
| 2) The Bourne Betrayal | 2007 |
| 3) The Bourne Sanction | 2008 |
| 4) The Bourne Deception | 2009 |
| 5) The Bourne Objective | 2010 |
| 6) The Bourne Dominion | 2011 |
| 7) The Bourne Imperative | 2012 |
| 8) The Bourne Retribution | 2013 |
| 9) The Bourne Ascendancy | 2014 |
| 10) The Bourne Enigma | 2016 |
| 11) The Bourne Initiative | 2017 |
| Other Novels | |
| 1) Sirens | 1981 |
| 2) Black Heart | 1983 |
| 3) Zero | 1987 |
| 4) French Kiss | 1989 |
| 5) Angel Eyes | 1990 |
| 6) Black Blade | 1992 |
| 7) Dark Homecoming | 1997 |
| 8) Pale Saint | 1998 |
| 9) The Testament | 2006 |
| 10) Any Minute Now | 2016 |
| 11) The Fallen | 2017 |
| 12) Four Dominions | 2018 |
| 13) The Sum of All Shadows | 2019 |
| 14) The Nemesis Manifesto | 2020 |
Back